07/23/2021
CHARLIE DANIELS, JR. ANNOUNCES "THE CHARLIE DANIELS PODCAST"
Nashville, Tenn. (July 23, 2021) — Charlie Daniels, Jr., son of the late country music and southern rock icon Charlie Daniels, today announced a new bi-weekly podcast dedicated to the life and career of his father. "The Charlie Daniels Podcast: From 'Long Haired Country Boy' to 'Simple Man,' The Best There's Ever Been" officially launches with its first episode on Friday, August 6, 2021 at 8 a.m. / CT.

"The Charlie Daniels Podcast," hosted by Daniels, Jr. will feature previously recorded interviews with the senior Daniels, as well as special guests who knew the late Country Music Hall of Fame member best. These guests will include producers, band and road crew members, office staff, and of course, the artists who were influenced by his music.

"It took me a long time to decide on a long-term way to honor dad, his career and his music," explains Daniels, Jr. "Launching a podcast seemed to be the best way to do that. We're also featuring dad's music because to do a Charlie Daniels podcast without music is only giving part of the story. I can't wait for dad's fans to hear the many, many stories there are to tell about him."

The kick-off podcast will feature Roger Campbell, Charlie Daniels Band (CDB) roadie and guitar tuner for 44 years. Upcoming guests include Daniels' longtime manager David Corlew, CDB band member Charlie Hayward, as well as Billy Crain, brother of the late Tommy Crain who played with the CDB from 1975-1989. Both Hayward and Billy Crain performed on Daniels' final album, Beau Weevils — Songs in the Key of E. Many other guests are being scheduled and will be announced in the coming weeks.

Links to the Spotify-hosted shows will be available at charliedaniels.com/podcast.

The podcast's initial sponsor is Charlie Daniels Market. Additional sponsor partnerships will be announced soon.

This summer, the life and career of Daniels will be honored at the upcoming 2021 Volunteer Jam: A Musical Salute to Charlie Daniels, set to take place on on August 18 at Nashville's Bridgestone Arena. Tickets are available for purchase now via ticketmaster.com. Click here for the full artist lineup.

Additionally, Blue Hat Records and BFD / Audium Nashville have released a special tribute album dedicated to the legendary musician. Charlie Daniels & Friends — Duets features Daniels singin' and pickin' with some of the biggest names in country music, bluegrass and southern rock. The 19-track compilation is available exclusively in Walmart stories and walmart.com.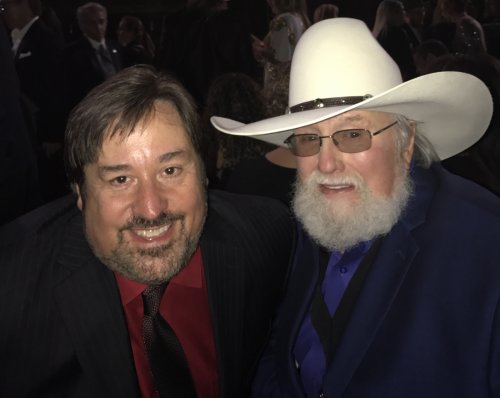 About Charlie Daniels
From his Dove Award-winning gospel albums to his genre-defining southern rock anthems and his CMA Award-winning country hits, few artists have left a more indelible mark on America's musical landscape than the late Charlie Daniels. An outspoken patriot, beloved mentor, and a true road warrior, Daniels parlayed his passion for music into a multi-platinum career and a platform to support the military, underprivileged children, and others in need. The Charlie Daniels Band has long populated radio with memorable hits and his signature song, "The Devil Went Down to Georgia." Over the course of his career, Daniels received numerous accolades, including his induction into the Country Music Hall of Fame, the Musicians Hall of Fame and becoming a member of the Grand Ole Opry. Daniels helped to shine the spotlight on the many causes that were close to his heart. He was a staunch supporter of the military and gave his time and talent to numerous charitable organizations, including The Charlie Daniels Journey Home Project, that he founded in 2014 with his manager, David Corlew, to help veterans of the United States Armed Forces. Daniels passed away on July 6, 2020. He was 83.